October 21st, 2009 talkingfox
I've been slack lately about posting new work as I finish it…sorry.
So, here are a few new pieces from my "Something Old" Series.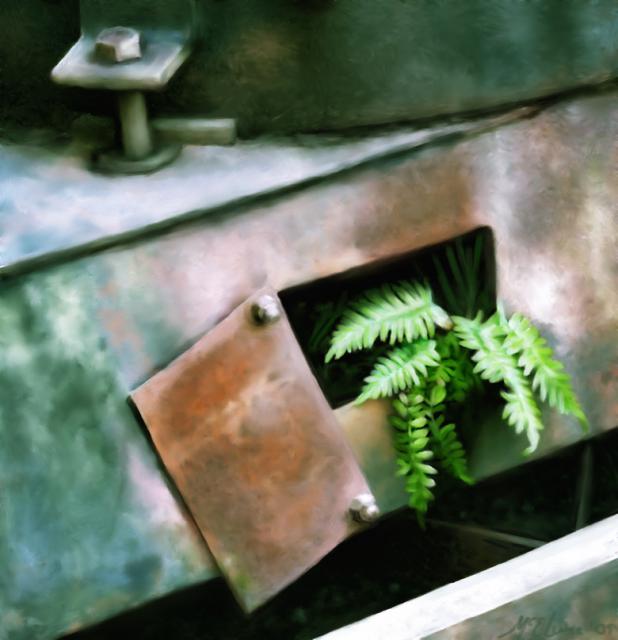 "Reclamation"   2009
I really liked the irony of this image.  The plants are growing out of derelict logging equipment.  😉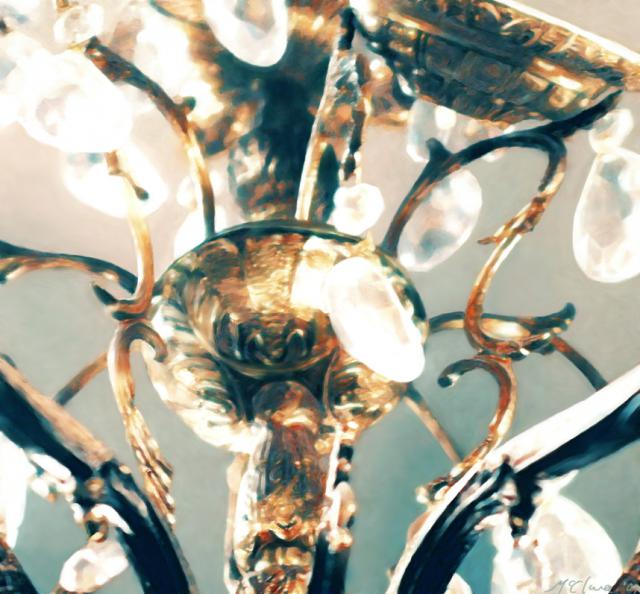 Chandelier 2009
I was experimenting with creating detail with very loose brushwork , Ashcan School style, in this piece.  I really enjoyed the odd perspective and reflected light and subsequent color play.   Great fun to paint.
As always, I welcome your opinions and comments and prints are available on my Imagekind Gallery.
Sorry, but I'm hanging on to the originals right now as to try and get a show put together.