October 6th, 2008 talkingfox
I got a new camera for my birthday! It's a Canon 40D and I seriously love it. It has a whole lot of features but not so many that it overwhelms me.
While I'm adjusting to the new lenses and stuff I've been digging through the piles of raw shots that I had stockpiled and cropping and whatnot as needed. I've even managed to find a few keepers in the bunch!
I started 2 series in Alaska, which are very much about life in the North. The first I call "Hidden Support" and looks to the nature of animals in support of people in Alaska, notably the paleolithic. Without fauna, mega and modern, people would never have been able to survive in the Far North. In addition, the modern Northern societies are still supported by animals that lived eons ago in the form of Oil. Agriculture in Alaska is still pretty minimal. So past present and future , Alaska is supported by the bones of animals.
Here's a few examples from the series: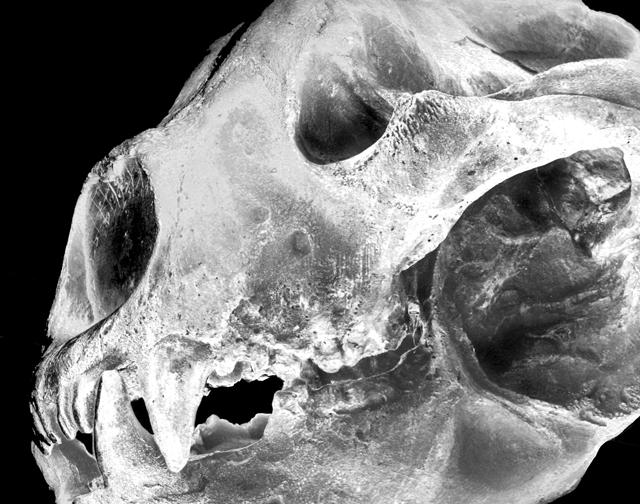 —————————————————————————————————————————————————————————————————————————————————————————–
In addition to the 'Hidden Support" series I've been editing another series all wound around light refracting within and shining through Ice. I think it plays off the bone pieces well not only visually but conceptually as well. The Ice represents the pressures of the environment in living in the Far North. Everything one does is wound around a seasonal deadline that will not be pushed to suit a person. So what we end up with with the 2 series together is Hidden Support and Obvious Pressure.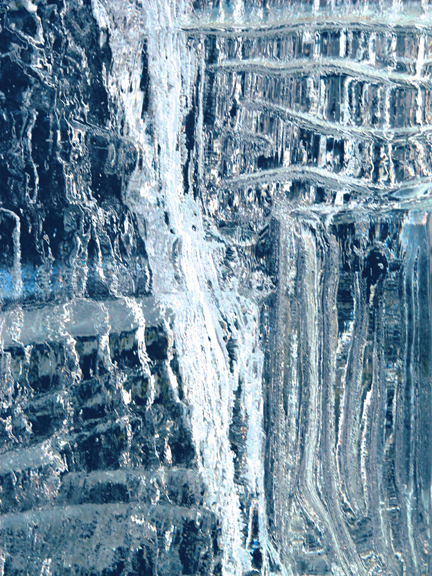 Even though I'm still getting used to the new camera, sometimes I can still get a good one….this was taken in my best friend's house. The eyes were not manipulated. All I did was to desaturate the other colors. In addition, the wonderfully creepy dolls eyes in this terracotta sculpture were set looking forward. They do tend to follow one about the room…which I think came through.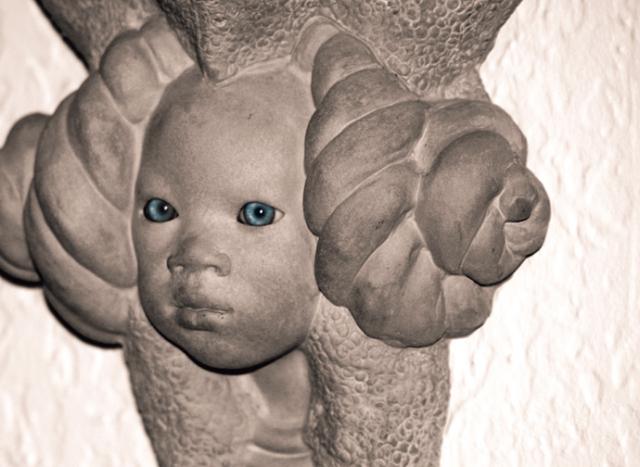 As always prints are available on My Imagekind Gallery
And as always I welcome your opinions, comments and critiques!